CLICK HERE - TO VIEW DAY TOURS & ACCOMMODATION RATES - 1st MAY 2022 - to - 31st OCT 2022
CLICK HERE - TO VIEW DAY TOURS & ACCOMMODATION RATES - 1st NOV 2022 - to - 30th APRIL 2023
CLICK HERE - TO VIEW ACCOMMODATION - RATE SPECIALS - 1st MAY 2022 - to - 30th APRIL 2023
--------------------------------------------------------------------------------------------

CLICK HERE -
TO REQUEST A BOOKING FOR AQUILA GAME RESERVE
Aquila Game Reserve Map and Directions: 

Follow the N1 highway from Cape Town for approximately 130km. The road will take you pass Paarl, through the Huguenot toll road, passed Worcester, De Doorns and through the Hex River Valley. Approximately 30 km after De Doorns and just passed the road sign indicating "10km to Touws River" , you will get to the R46 turnoff to Ceres. Take the turnoff to the left. Follow the road for approximately 3km. You will find the Aquila Private Game Reserve main entrance on your left hand side.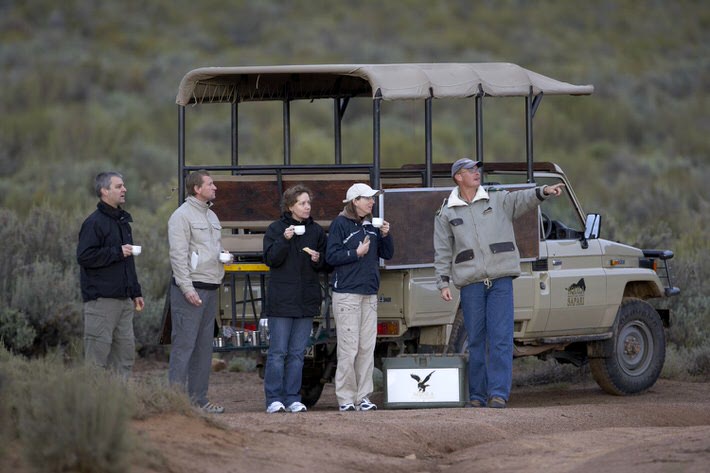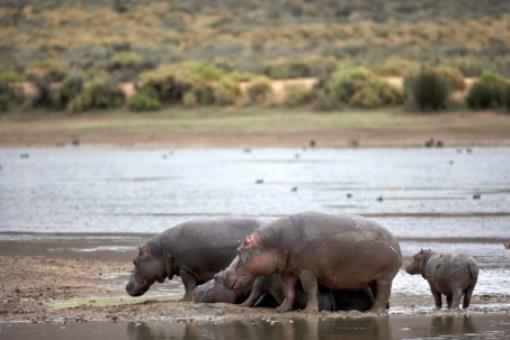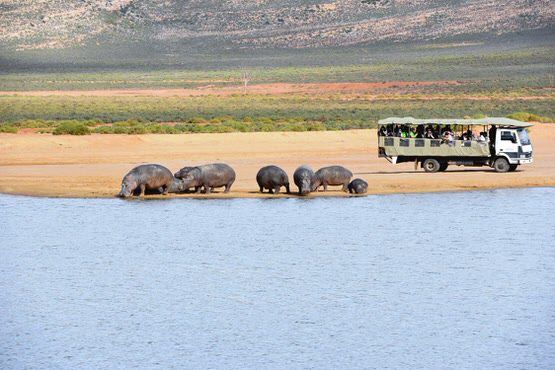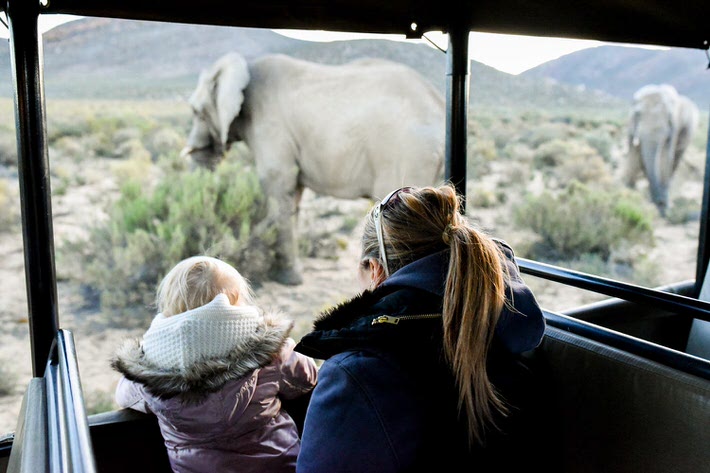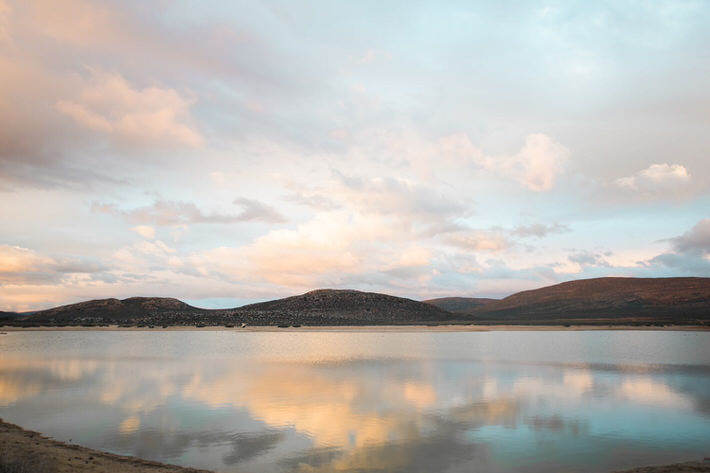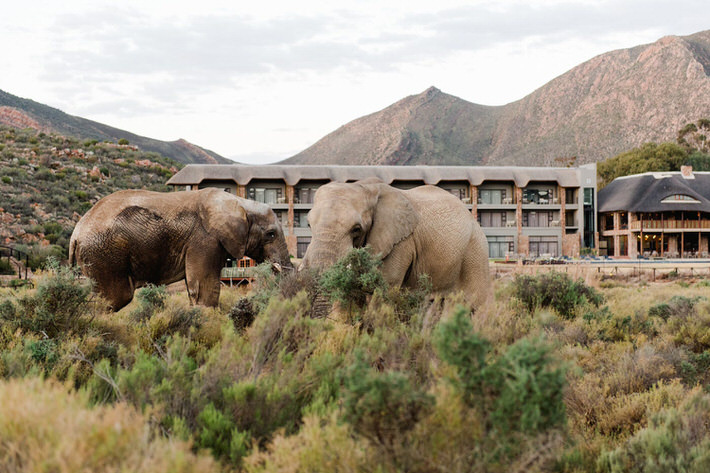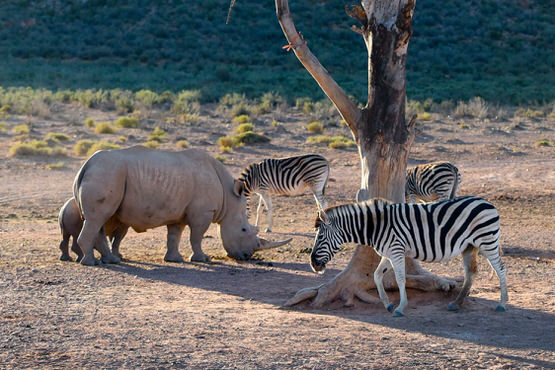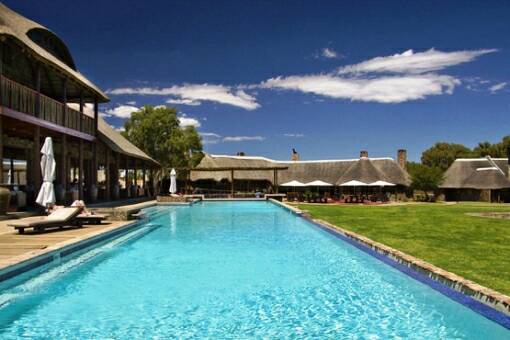 Cape Town Safari Tours - Aquila Reserve & Spa - Big 5 Safari - Pickups from your hotel or Self Drive to the Reserve






Aquila Early Morning Safari Half Day Tour

The early morning safari ensures that you get to be on the game drive as the animals start stirring. You need to be at Aquila Private Game Reserve no later than 07:00 am. The safari is led by an experienced guide who will share exciting inside stories and facts about your surroundings, easily rousing your inner wild side.

--------------------------------------------------------------------------------------------

CLICK HERE -
TO REQUEST A BOOKING FOR AQUILA GAME RESERVE
Early Morning Safari Tour

07h00: Welcome drink served on arrival (Tea, Coffee & Rusks)

07h30: 2 to 3 hour Game Drive with pre packed Continental Breakfast

Depart Aquila Private Game Reserve

Should you wish to extend your stay at the reserve to enjoy any of the other facilities and activities on offer, you are welcome to do so, kindly notify us when making your reservation.

Optional extra activities: Pre-book to avoid disappointment.

Spa Treatments or access to the spa to enjoy the superb facilities (heated pools, steam room, sauna, mani & pedi, as well as various massages and treatments / Quad Bike Safari Tour / Horse Back Safari Tour

Complimentary extra activities: no need to pre-book.

Relax Poolside / Browse the Curio shop / Visit the Aquila labyrinth or play a game of giant chess

Early Morning Safari Rates

Arrival at 07:00, Welcome drinks, 2 - 3hr game drive with a prepacked continental breakfast, enjoy our premises with time at leisure, depart for Cpt

1 Nov 2020 to 19 Dec 2020 - R1345.00 per person

20 Dec 2020 to 15 Jan 2021 - R1470.00 per person

16 Jan 2021 – 31 Oct 2021 - R1345.00 per person

Transfers Not Applicable on this option

*All children welcome, under 4 no charge,

4-11 years at 1/2 price and 12+ at full rate.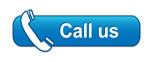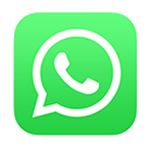 CLICK HERE - TO VIEW DAY TOURS & ACCOMMODATION RATES - 1st MAY 2022 - to - 31st OCT 2022
CLICK HERE - TO VIEW DAY TOURS & ACCOMMODATION RATES - 1st NOV 2022 - to - 30th APRIL 2023
CLICK HERE - TO VIEW ACCOMMODATION - RATE SPECIALS - 1st MAY 2022 - to - 30th APRIL 2023
Aquila Game Reserve & Spa - (1, 2, 3 or 4 Day) - Hotel Pickups or Self Drive to the Reserve