Booking Enquiries for a Huey Helicopter Flight

Online Booking Form

Please complete the form and click the SUBMIT button to send it to us, we will respond within 24 hours or less with confirmation of your enquiry. Kindly provide us with reasonable time to confirm this booking. Please note that as the flights are weather permitting, it is best to book your tour early in your stay, in case we need to reschedule your flight.

Note that fields marked with ** are required.

Huey Helicopter Combat Mission Tours & Charters - Waterfront Cape Town South Africa

Where did you hear about us:**

Details of Booking or Adventure Package Option

Have you use our services before:**

Additional Information or Feedback:

All images on this website (except those supplied by associates) are kindly provided by the










II Cape Town Huey  | Huey Helicopter Cape Town | Huey Cape Town South Africa  | Cape Town Huey Tours  | Huey trips cape town | Combat Huey Cape Town Tours II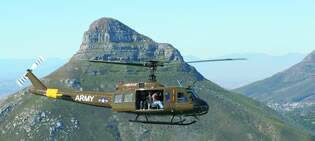 Huey Helicopter Combat Mission Trips / Flights In a Huey Helicopter - Waterfront Cape Town - South Africa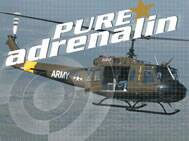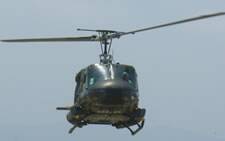 CLICK HERE
for full Scenic Helicopter Tour Description List.
Destinations:
Scenic Helicopter Tours, Table Mountain, Camps Bay, Two Oceans, Cape Point, Cape Winelands, Aquila Game Reserve
CLICK HERE
for full Huey Helicopter Tour Description. Exp a genuine ex Vietnam
US Marine Huey Helicopter Tour
with Sport Helicopters. Cape Town Huey Helicopter Trip - Affordable P/P Combat Rates
CLICK HERE
to View  Cape Town Huey Combat Mission Tour video Exp